About Palm Beach Motoring Group.
We are a manufacturer, warehouse distributor, & importer of car care products, auto detailing supplies and automotive accessories company located in PBMG is the manufacturer of Pinnacle Natural Brilliance, Pinnacle Black Label Collection, Wolfgang Concours-Series, Blackfire, DP Detailing Products, Marine 31, SpeedMaster Detailing tools and importer of Cobra Microfiber Products. In addition to our own brands, we are a warehouse distributor of a vast assortment of car care product lines to address all of your car care needs. We have online retail stores, 7 in-house brands and distribute over 150 brands worldwide.
Manufacturing
Palm Beach Motoring Group utilizes approximately 25,000 sq. ft. of warehouse space for the manufacturing of 6 different car care brands. With facilities set up for the pumping, labeling, and distributing of these brands, Palm Beach Motoring Group takes pride in seeing each step of car care product manufacturing from start to finish.
Distributor
Palm Beach Motoring Group headquarters features over 15 packing stations for order fulfillment, a 3,000 sq. ft. wholesale distribution area, and three separate shipping stations that allow thousands of products a week to be shipped from one location all over the world.
Importer
Offering a selection of products from over 5 different countries, as well of all over the United States, Palm Beach Motoring Group is able to provide the best product selection available on the internet today.
Online Retailer
Palm Beach Motoring Group controls 7 separate websites, each offering a unique array of car care products. Brand specific websites feature in-depth product knowledge and support and all provide the best possible, competitive prices.
Our Brands.
We have developed several that are distributed worldwide. These brands feature coatings, waxes, compounds and polishes and to properly care for your car.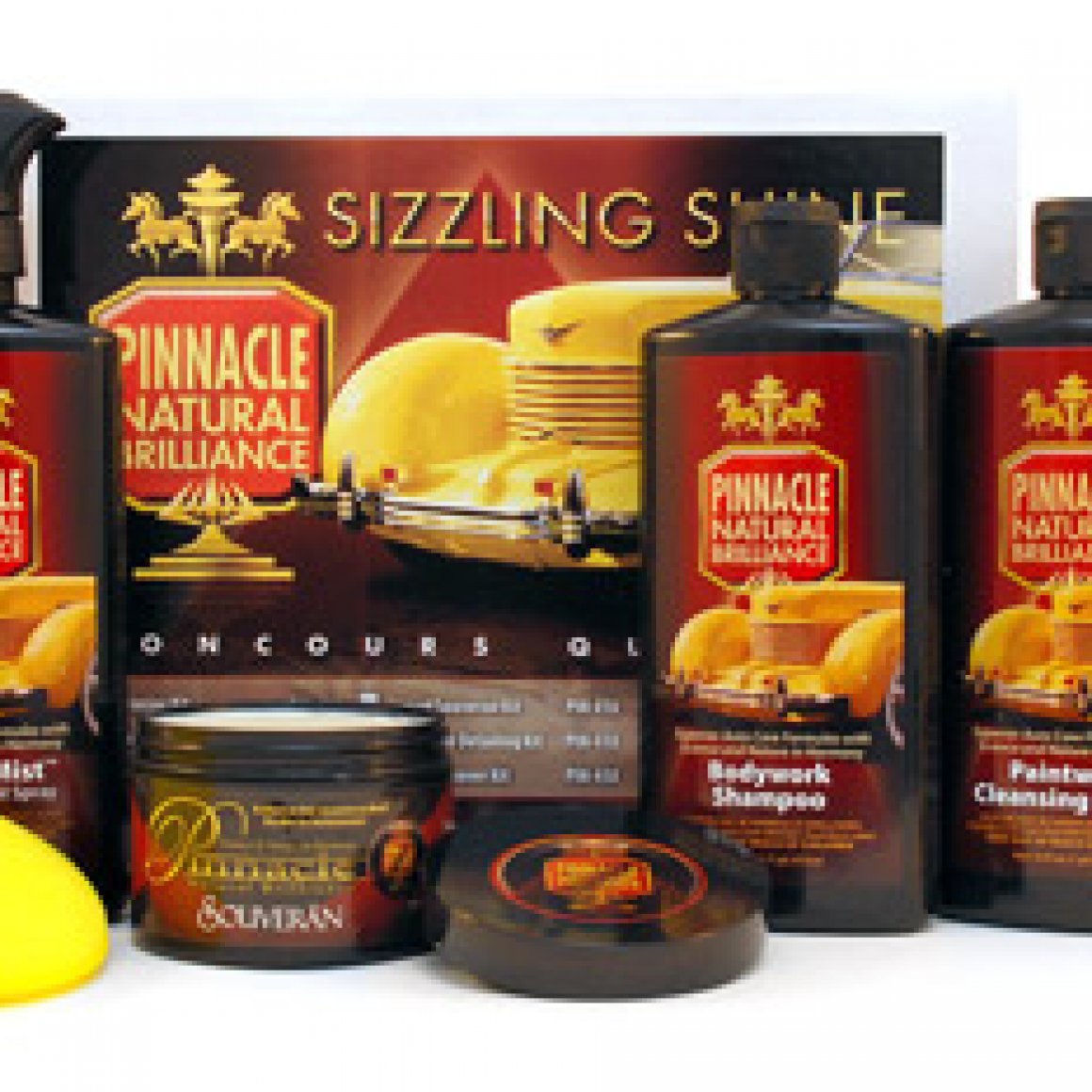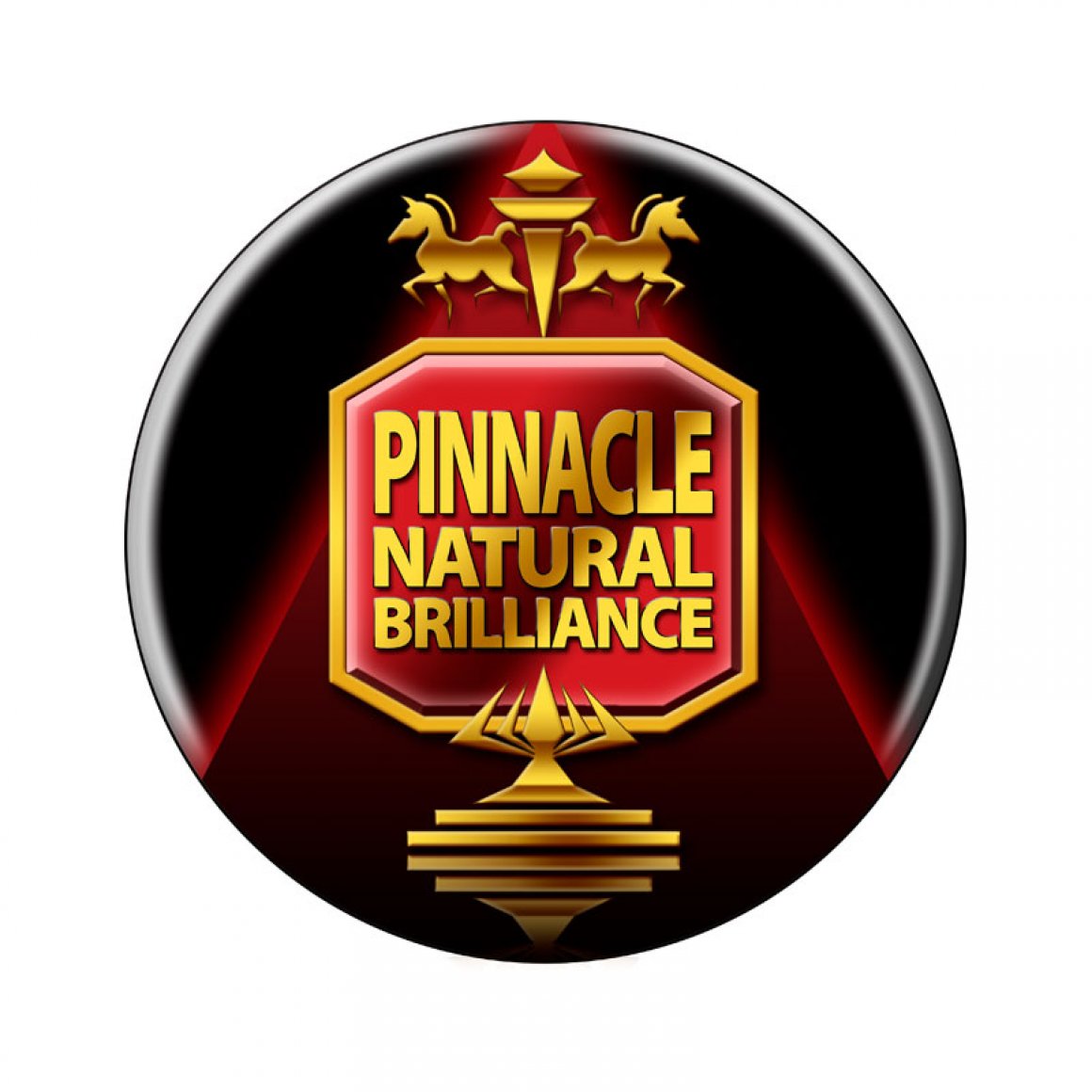 Pinnacle Natural Brilliance
Car Care Products
Superior Auto Care Formulas with Science and Nature in Harmony. Pinnacle Natural Brilliance is a great product line, with Souveran wax at the forefront. Souveran is known world wide as one of the best Carnaubas for longevity, protection, but most of all for the incredibly deep, wet sparkle which is what everyone who knows what they want in a car finish, wants. Owners of show cars compete for this look. You'll get it with Souveran.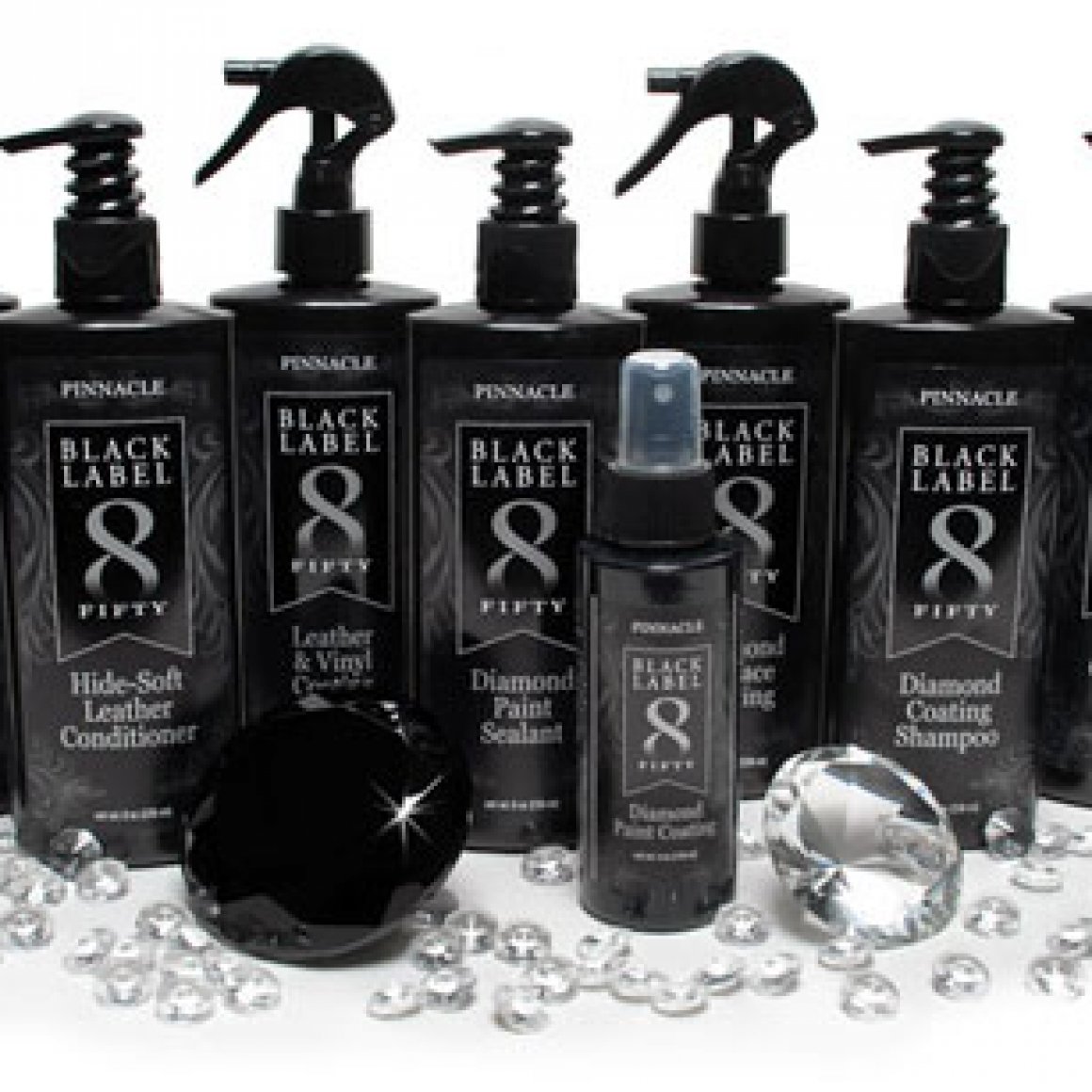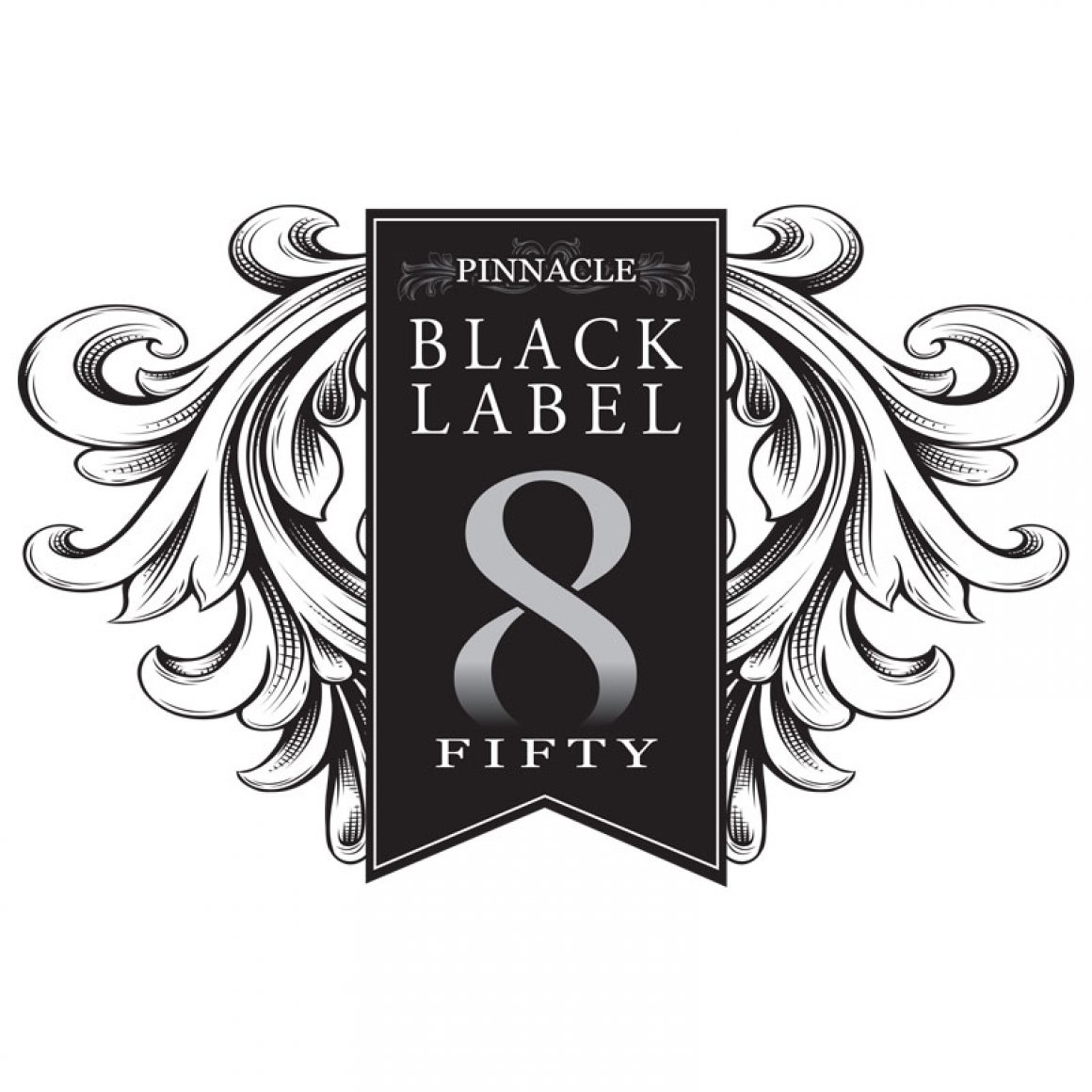 Pinnacle Black Label
Car Care Products
Pinnacle Natural Brilliance has always stood for science and nature in harmony, but to stay on the cutting edge of surface care technology and to continue to grow the Pinnacle name, the brand had to be taken where it's never been before. The premium line of Pinnacle Black Label Paint, Wheel, and Glass coatings is a combination of the best of both worlds and the next evolution in car care.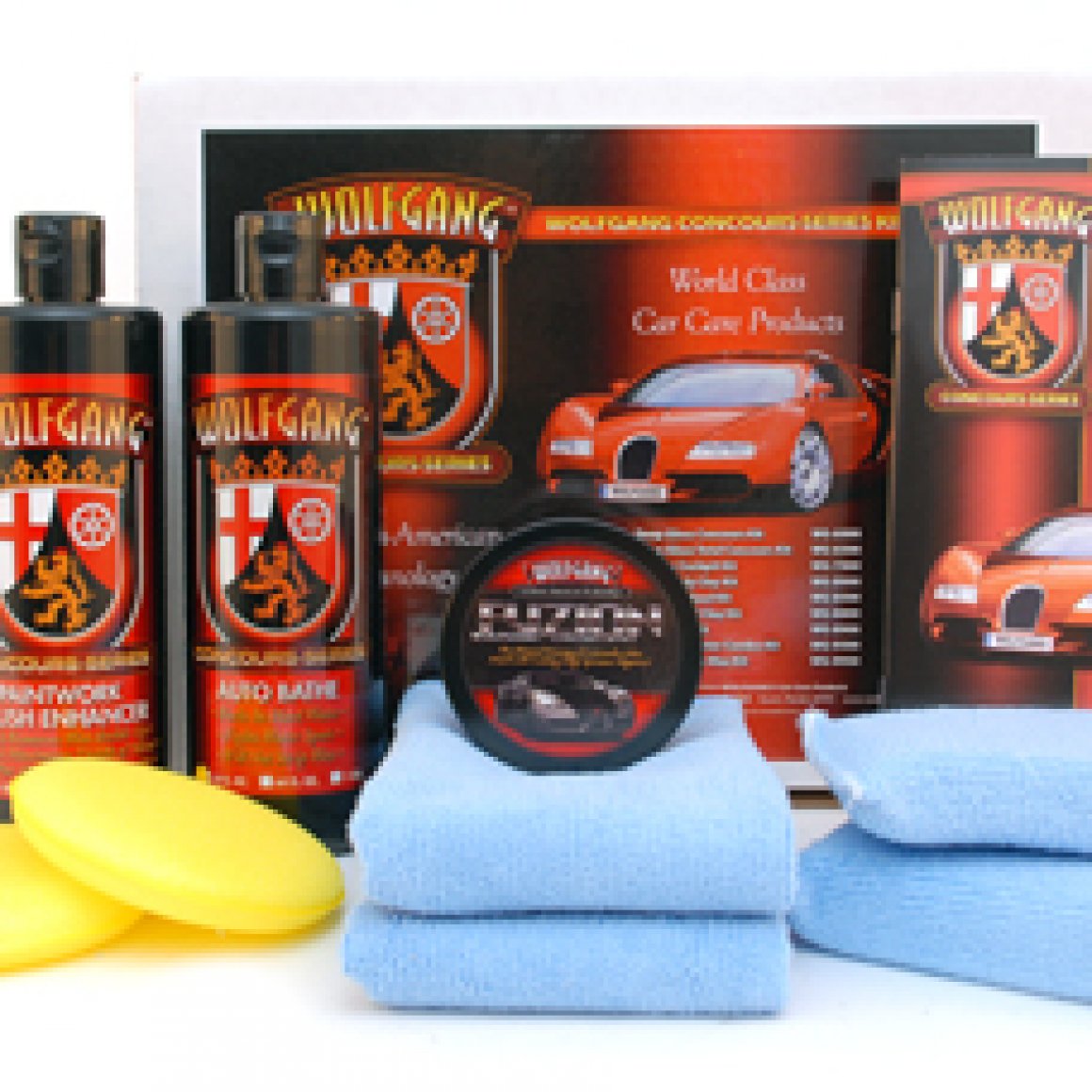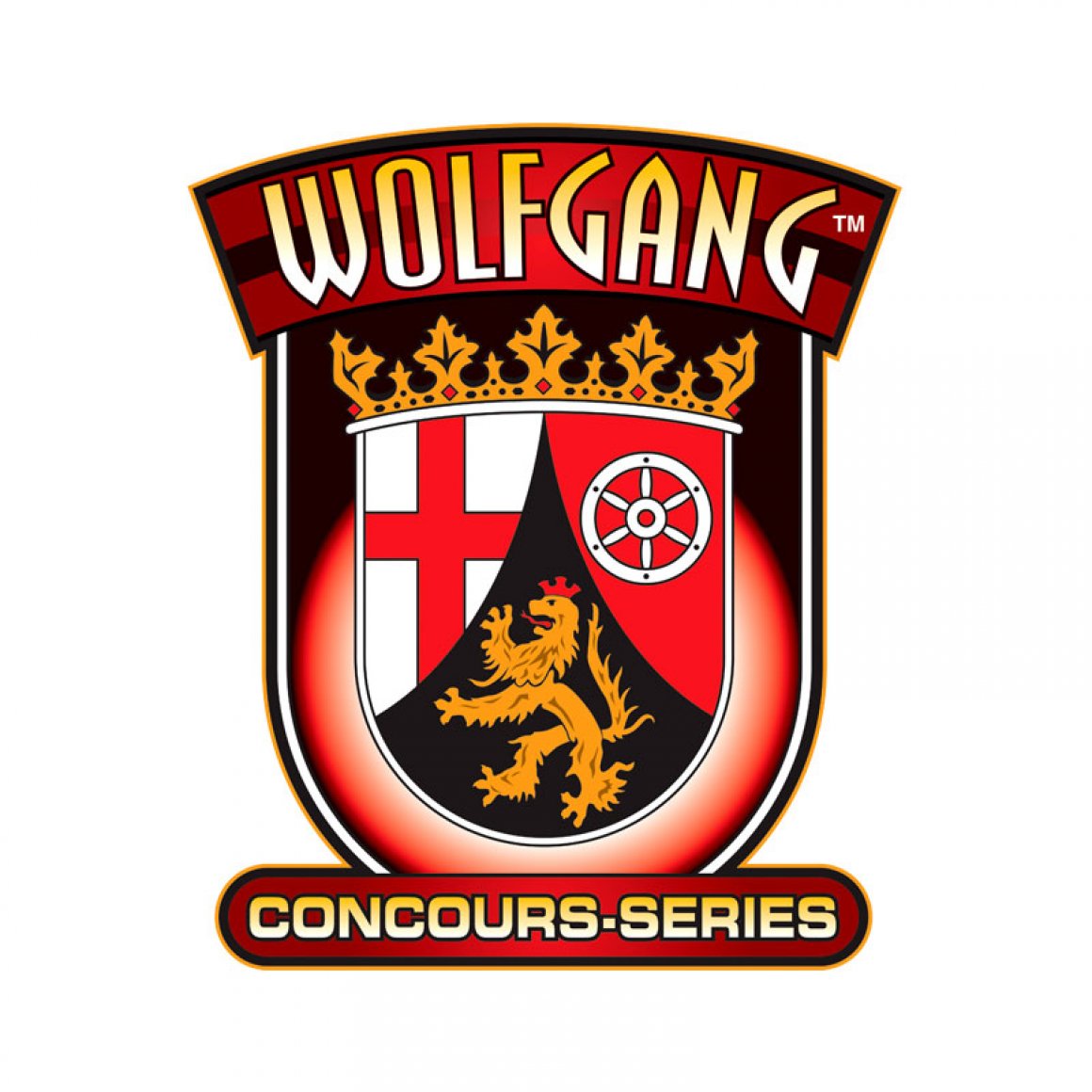 Wolfgang Concours-Series
Car Care Products
Wolfgang Concours-Series Car Care was born of a desire to have a line of car care products that would complement modernizations in car paint and finishes, utilize advancements in research and developments in the car care industry, and fulfill the ever-changing desires of the consumer. We believe this mission has been fulfilled, but we realize this is a never-ending quest for the best in car care. Wolfgang Concours-Series Car Care is proud to be one of the best – and this line just keeps getting better with age.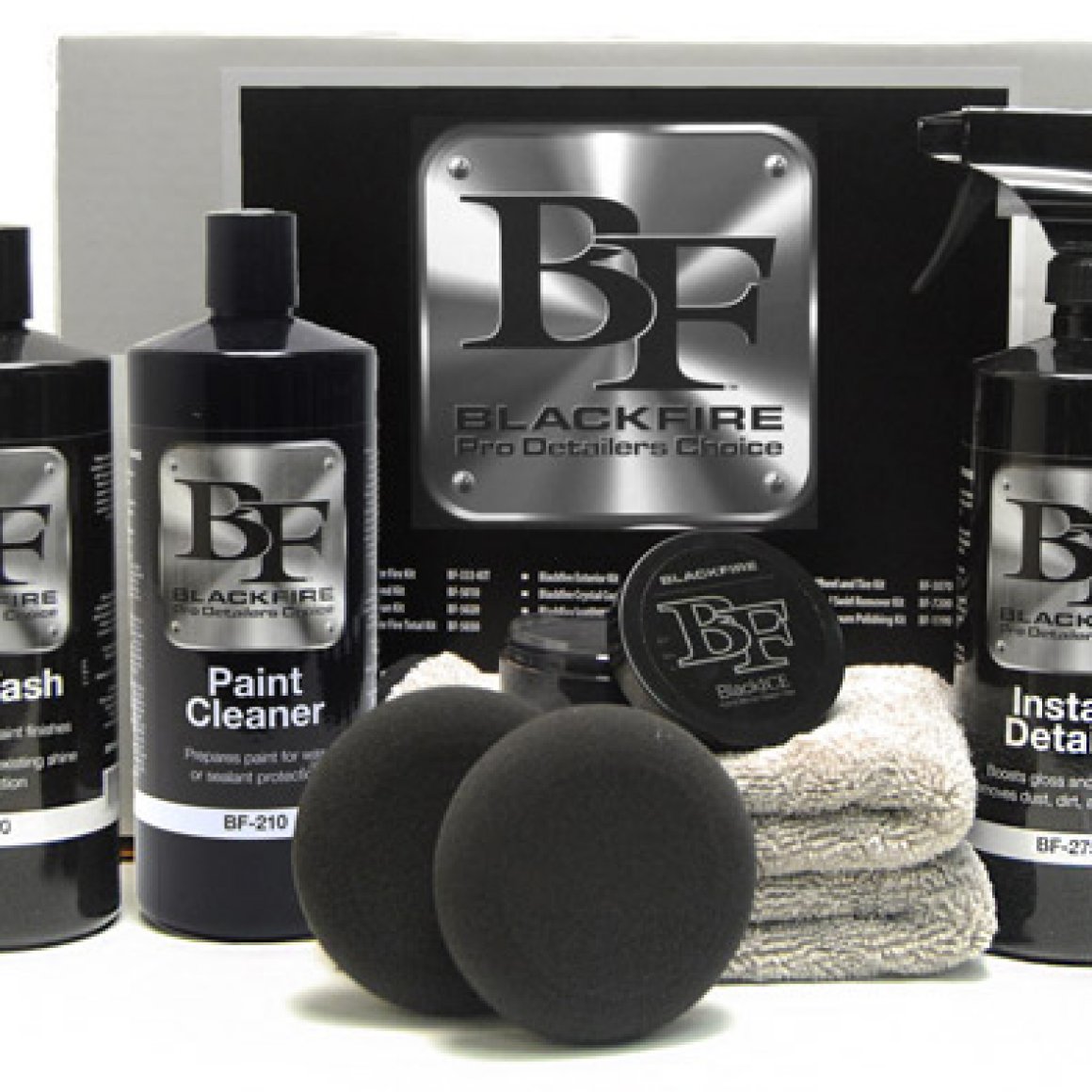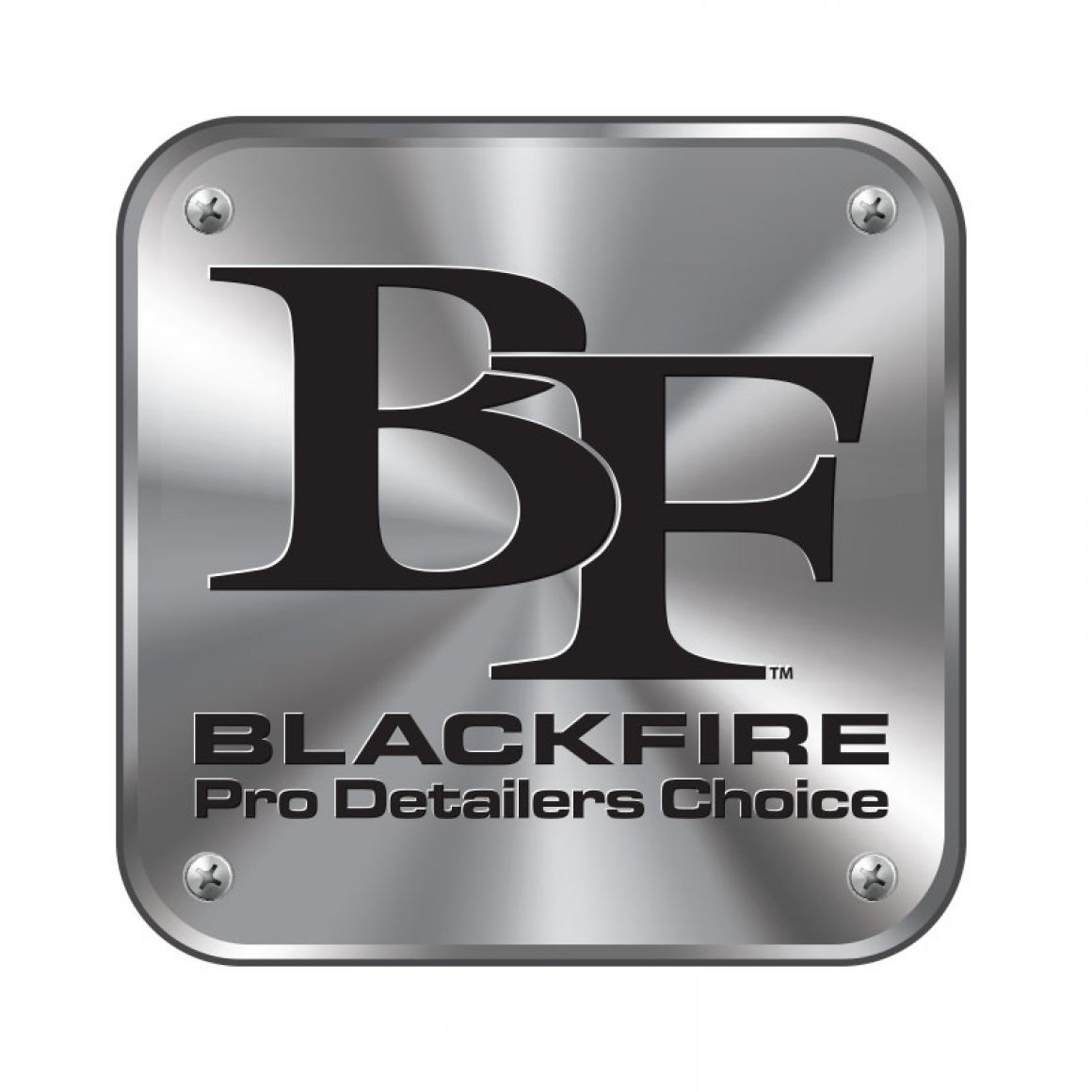 Blackfire
Car Care Products
Detail like a PRO! BLACKFIRE shine is unlike anything else available. BLACKFIRE formulas are the result of over twenty years of research with state-of-the-art polymers from Germany, Sweden and the US. BLACKFIRE's water-based car care products are surface friendly and VOC compliant in all 50 states. They are designed for easy application and lasting results; waxes and sealants wipe on and buff off easily without streaks or hazy patches and leave a shine that can last for six months or more.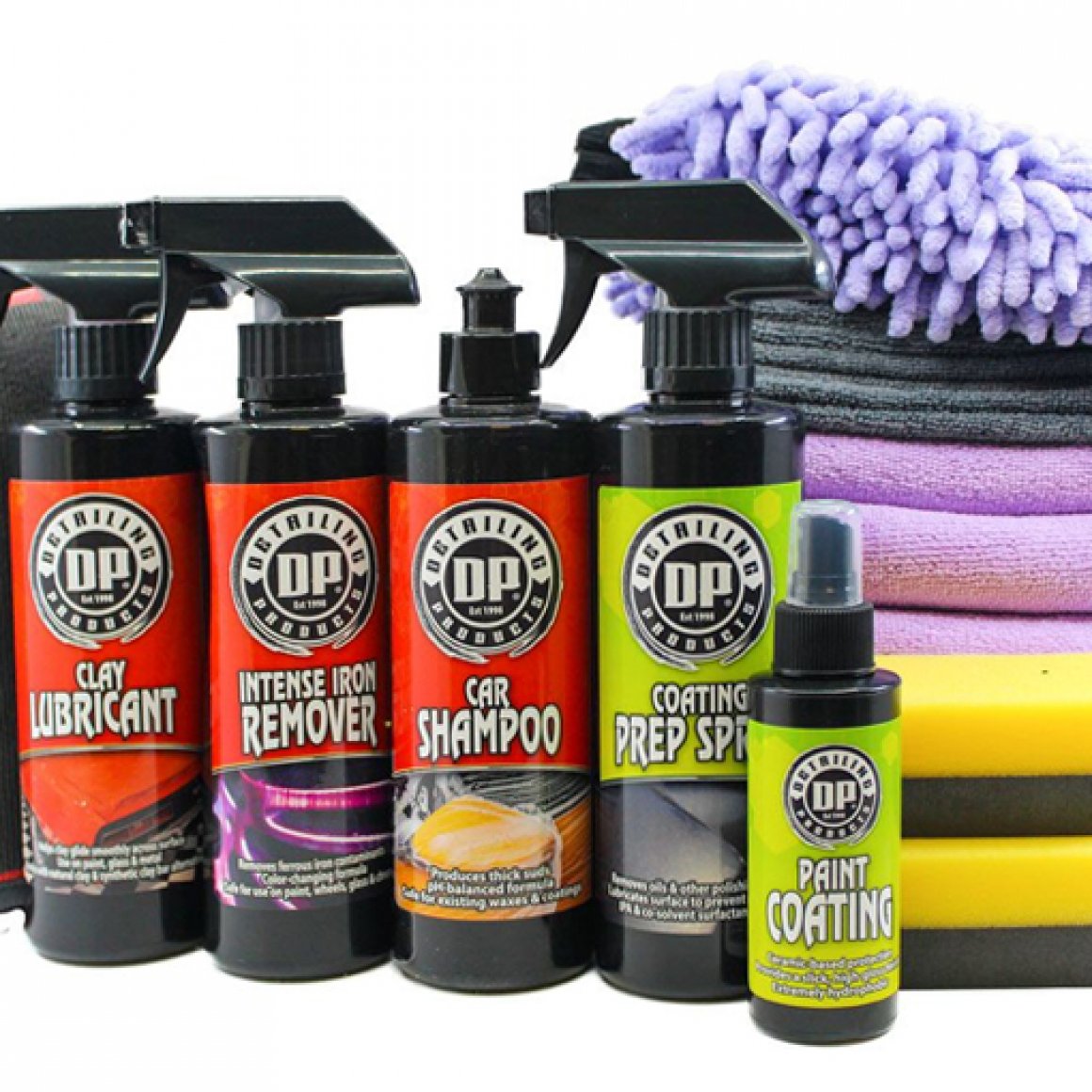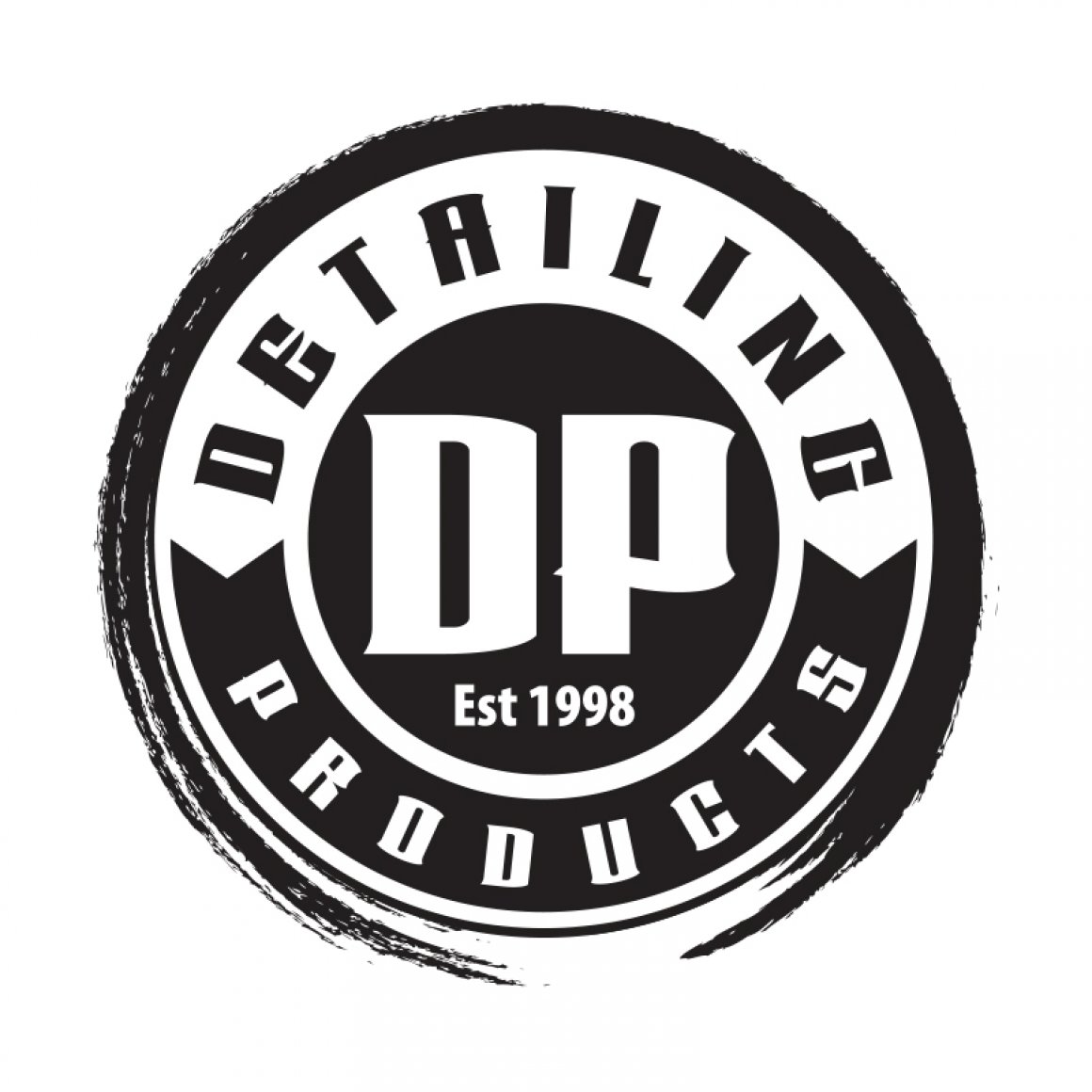 DP Detailing Products
Car Care Products
DP was produced with one goal in mind: to produce top-of-the-line car cleaning products. And over 20 years later, DP is still a leader in car care, only getting better with age! DP products are 100% made in the USA and are meant to save you time and money, while still giving you the above and beyond results you have been looking for.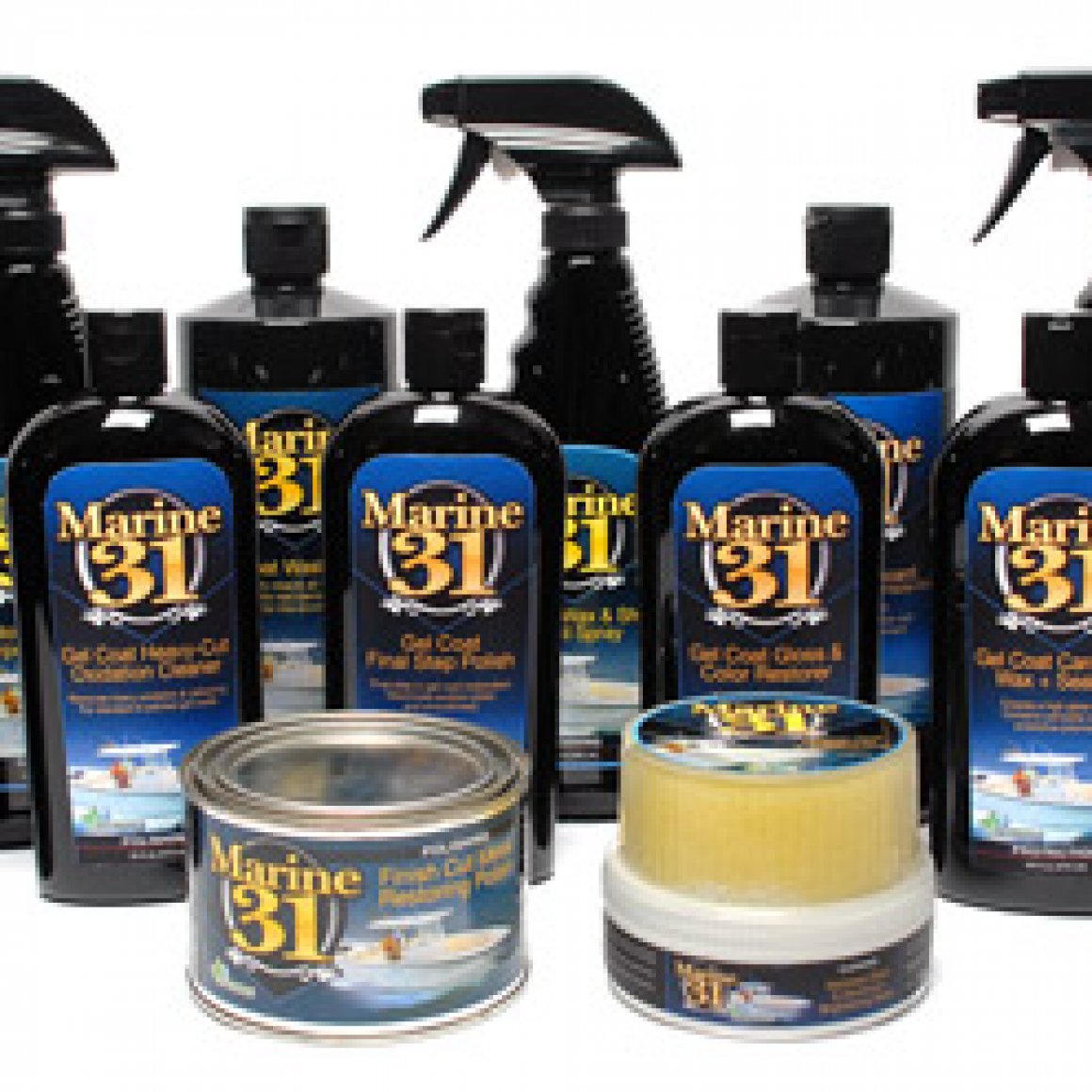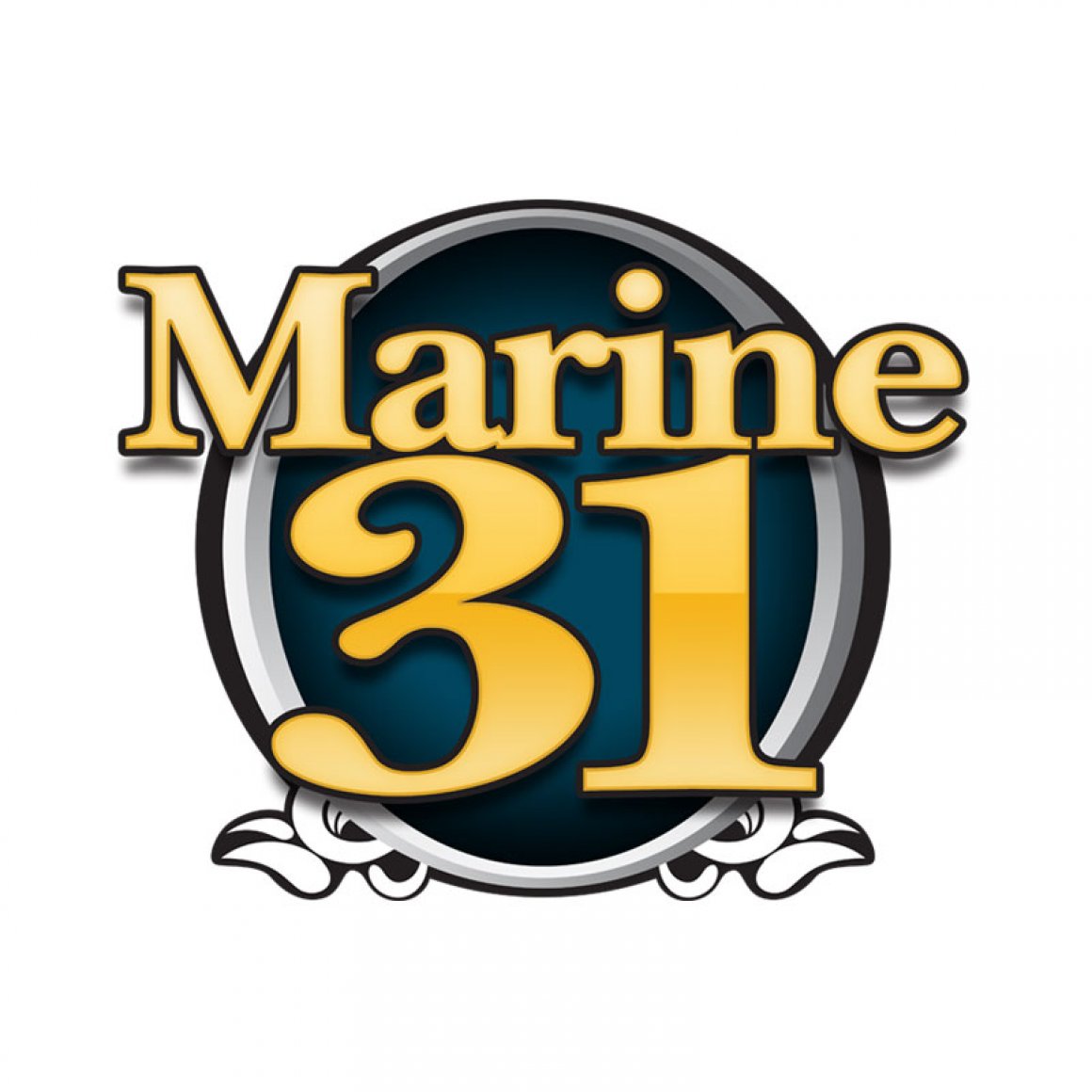 Marine 31
Boat Care Products
The creation of Marine 31 was no easy feat. Venturing into the world of boat waxes, gel coat polishes, and boat UV protectants (not to mention specialized metal coatings and polishes and plastic windshield cleaning products) was something the chemists behind Pinnacle Natural Brilliance, BLACKFIRE Car Care and Wolfgang Concours-Series was not used it. They had to go back to the drawing board and school themselves on what makes a world-class marine quick detailer, gel coat oxidation remover, odor eliminator, all-in-one gel coat polish, best boat wax and more.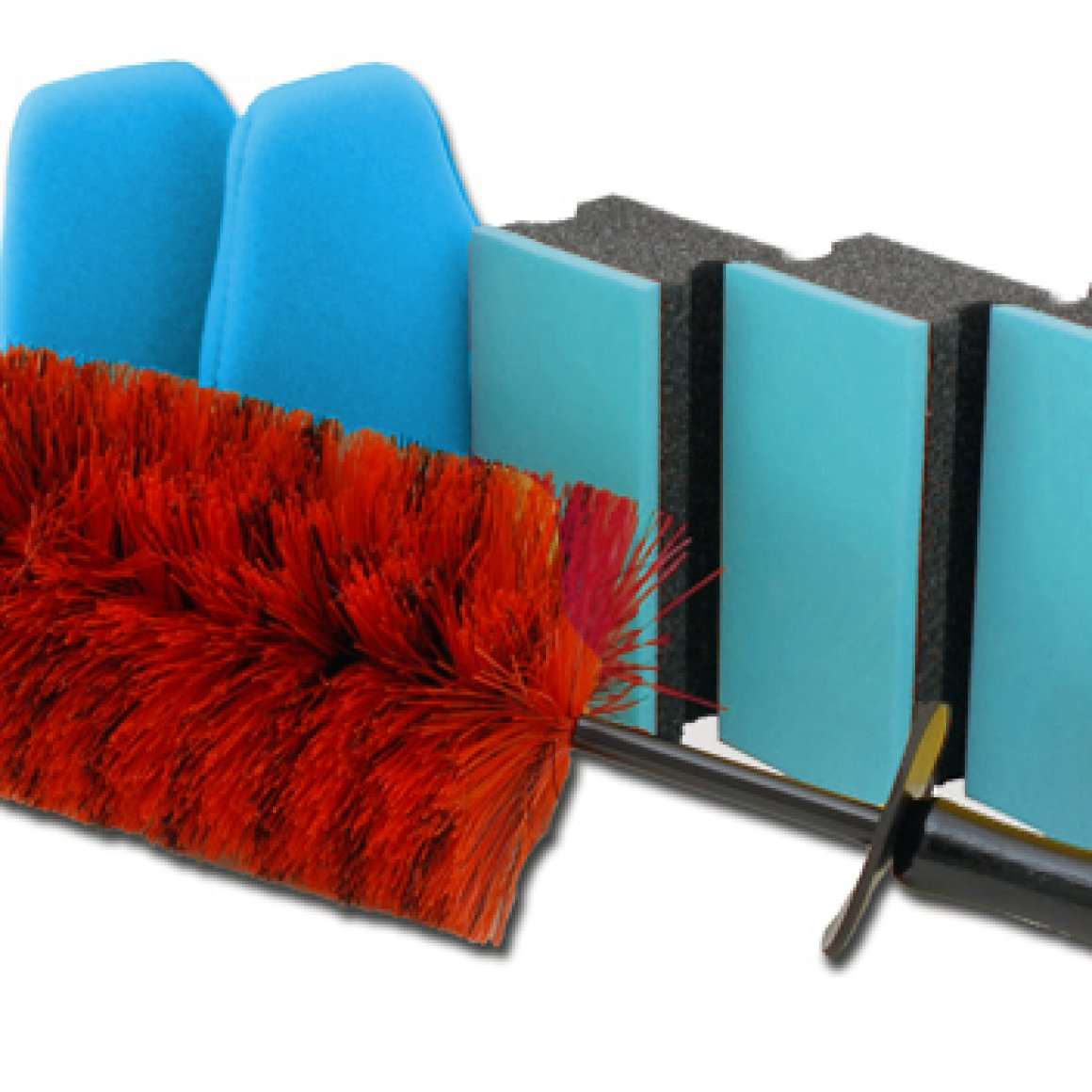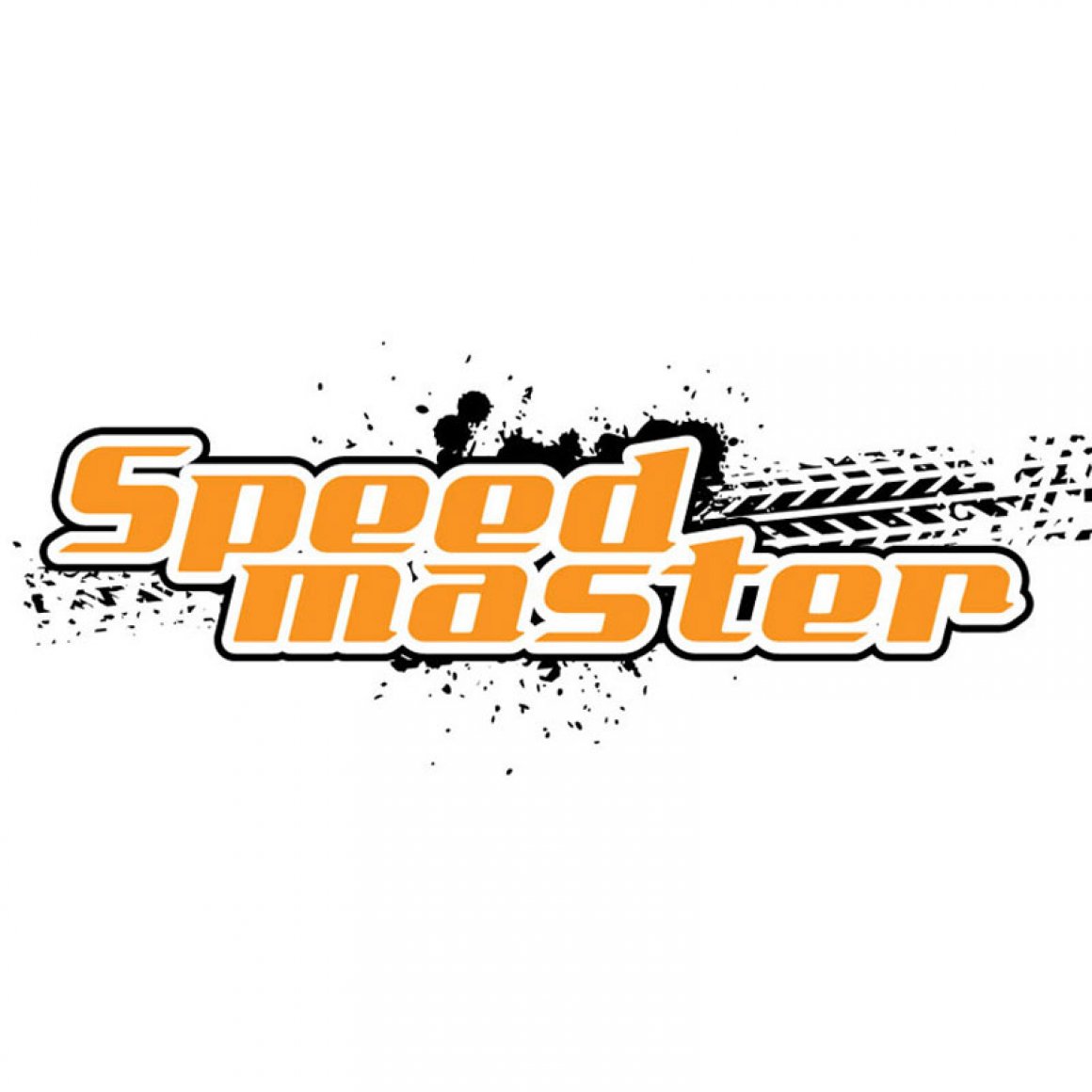 Speed Master
Car Care Tools
What started as a revolutionary wheel cleaning tool is turning into an entire line of must-have detailing tools. Speed Master Detailing Tools were designed to help detailing easier. The Speed Master Wheel Brush cleans today's intricate wheel designs better than any other brush on the market. The Speed Master Wheel Brush has a thick, reinforced stem that bends to clean behind spokes and between the wheel and the brake caliper! The bristles are slightly feathered on the ends to gently clean delicate wheel finishes, such as coated or plated wheels, without scratching. We believe this is the ultimate wheel brush. Clean any type of design and any wheel finish with the Speed Master Wheel Brush.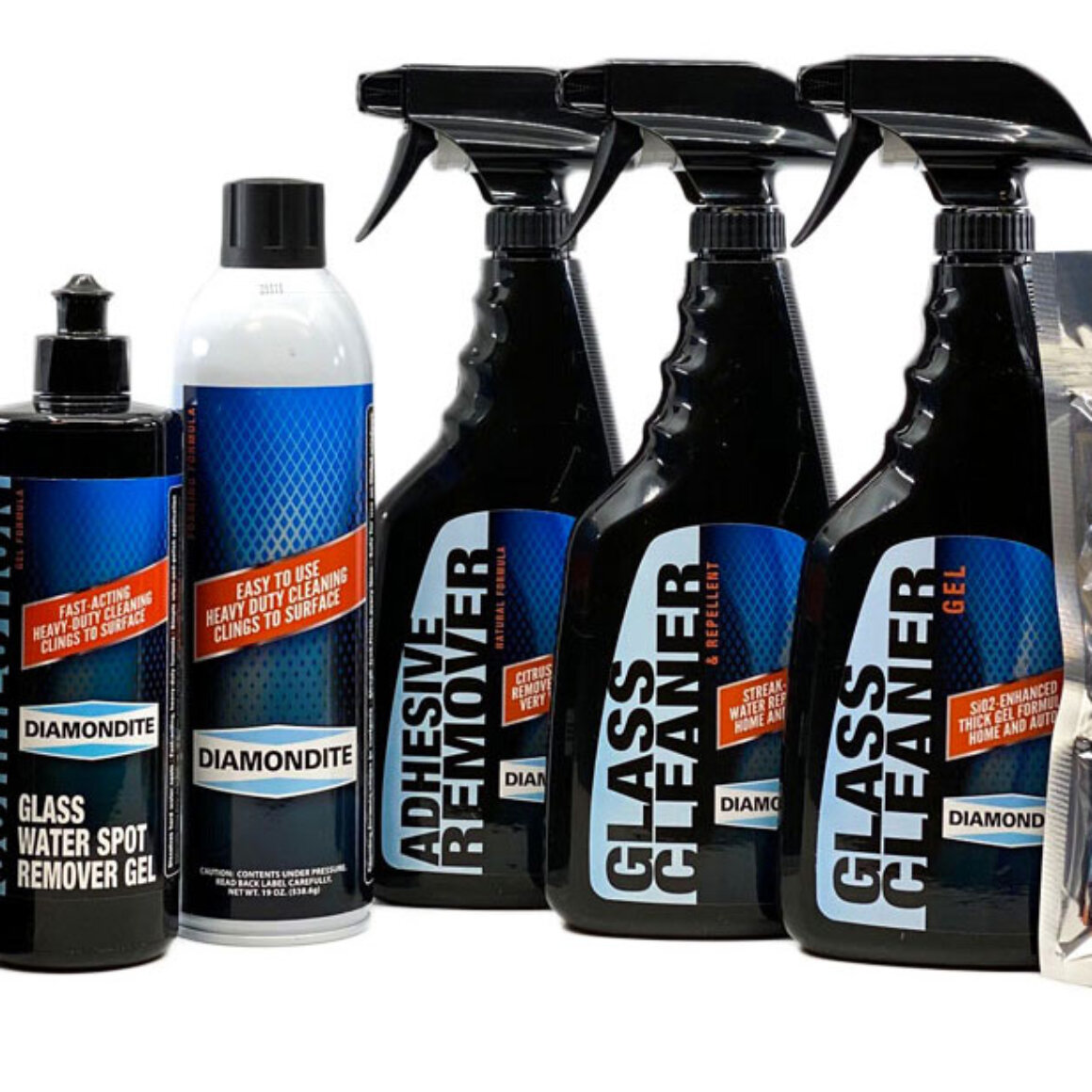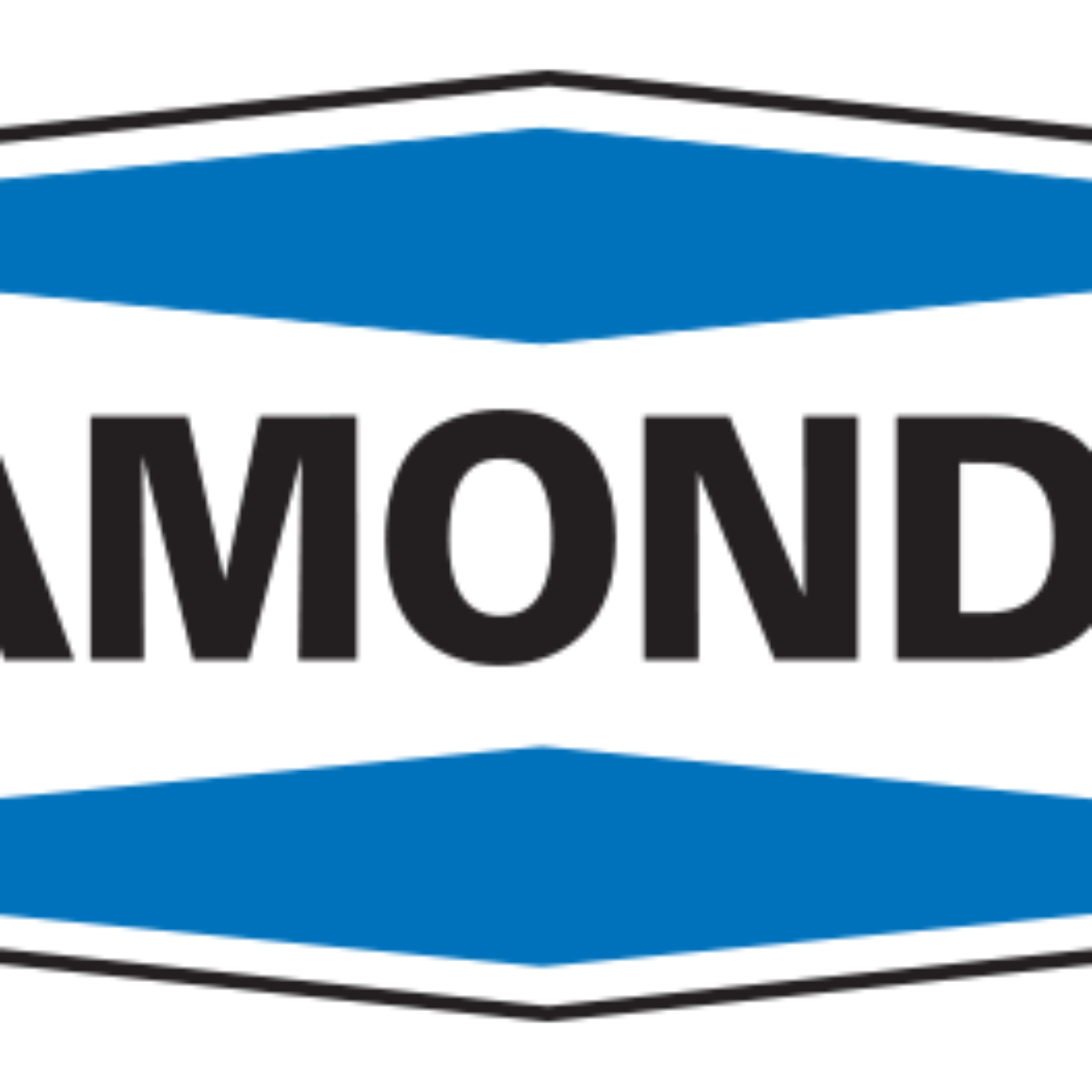 Diamonidite
The Ultimate Glass Care Systems for Home or Auto
Diamondite is a revolutionary collection of glass and plastic care products unsurpassed in their ability to restore and protect clear surfaces. Diamondite's glass polish, cleaners, repair kits, plastic polish, vinyl cleansers, and clear surface sealants give you the ability to restore clear automotive surfaces to like-new condition. Remove acid rain water spots, polish out fine scratches, and seal your car's windshield with one of Diamondite's glass kits. Remove haze and yellowing from vinyl convertible top windows and marine enclosures with the Diamondite Clear Vinyl Kit. Repair clear plastic headlight lenses with the Diamondite Clear Plastic Kit. Diamondite has a kit to polish and protect every clear material on your vehicle, boat, motorcycle, RV, and aircraft; including acrylic, Plexiglas®, Lexan®, glass, clear vinyl, and polycarbonate.
Our Online Retail Stores.
Our online stores – are subsidiary's of Palm Beach Motoring Group. Our stores offer you the highest quality of products to choose from with unmatched customer service.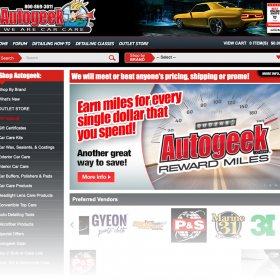 "Simply put, I've been ordering from Autogeek for more than ten years now and have never found any Car Care store that could beat Auto Geek's prices and selection of top quality products. Fast delivery options and frequent price saving codes are like icing on the cake when shopping at Auto Geek. A fan for life!"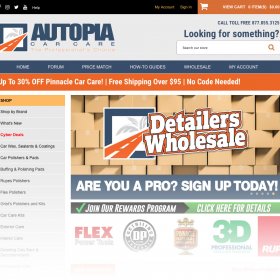 "Great auto detailing supplier!! I order at least once a year from Autopia to stock up on some necessities. Autopia has been one of my go-to stores for Detail Supplies for several years now with no complaints. They have a nice selection, good prices and great sales!"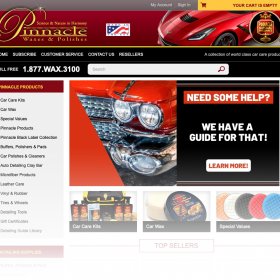 "Excellent shopping experience all around. products are top notch. always shipped and received on time. and customer service is personable and always more than helpful. Some comments are made by other customers that the retail prices are a bit high, but you get what you pay for I feel, also the products are concentrated and go further than box store products, making them competetive price wise and you are getting a superior product from pinnacle. thanks pinnacle for making my car look its best."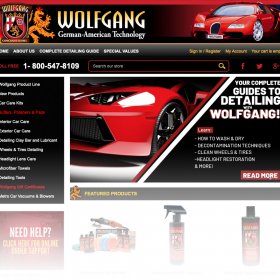 "Fast, friendly service. Highest quality products available anywhere! Completely satisfied I recommend Wolfgang. There was no put on hold to speak to knowledgeable Sales Rep for advice who understood clearly what is in their complete product line and was very helpful. Truly German American Technology at it's finest. Thanks Wolfgang"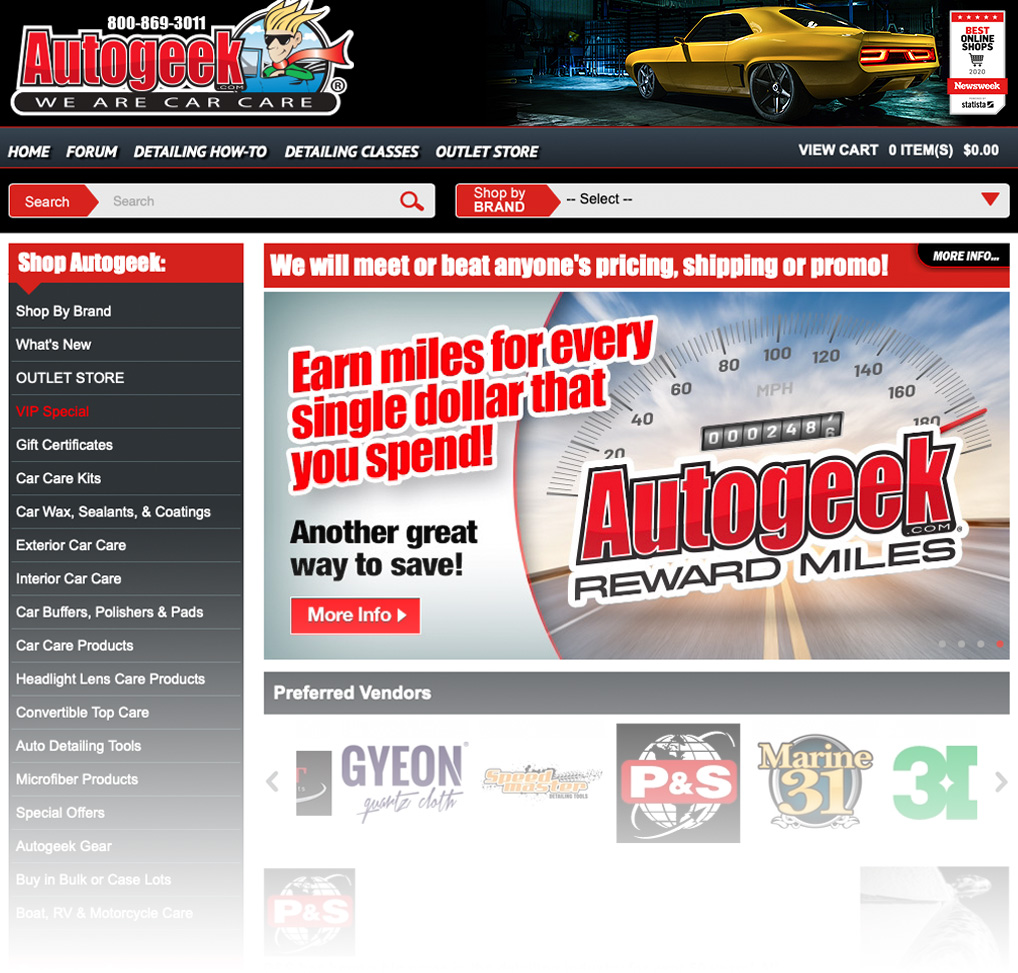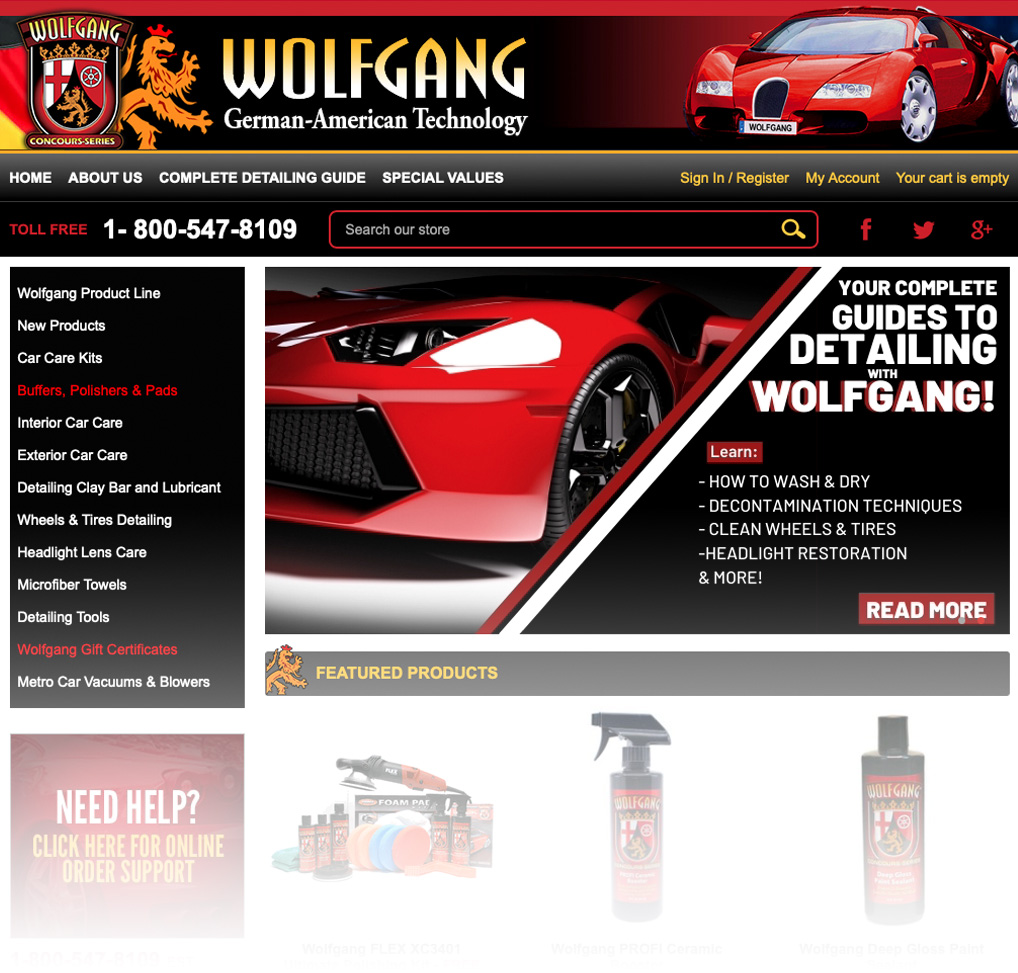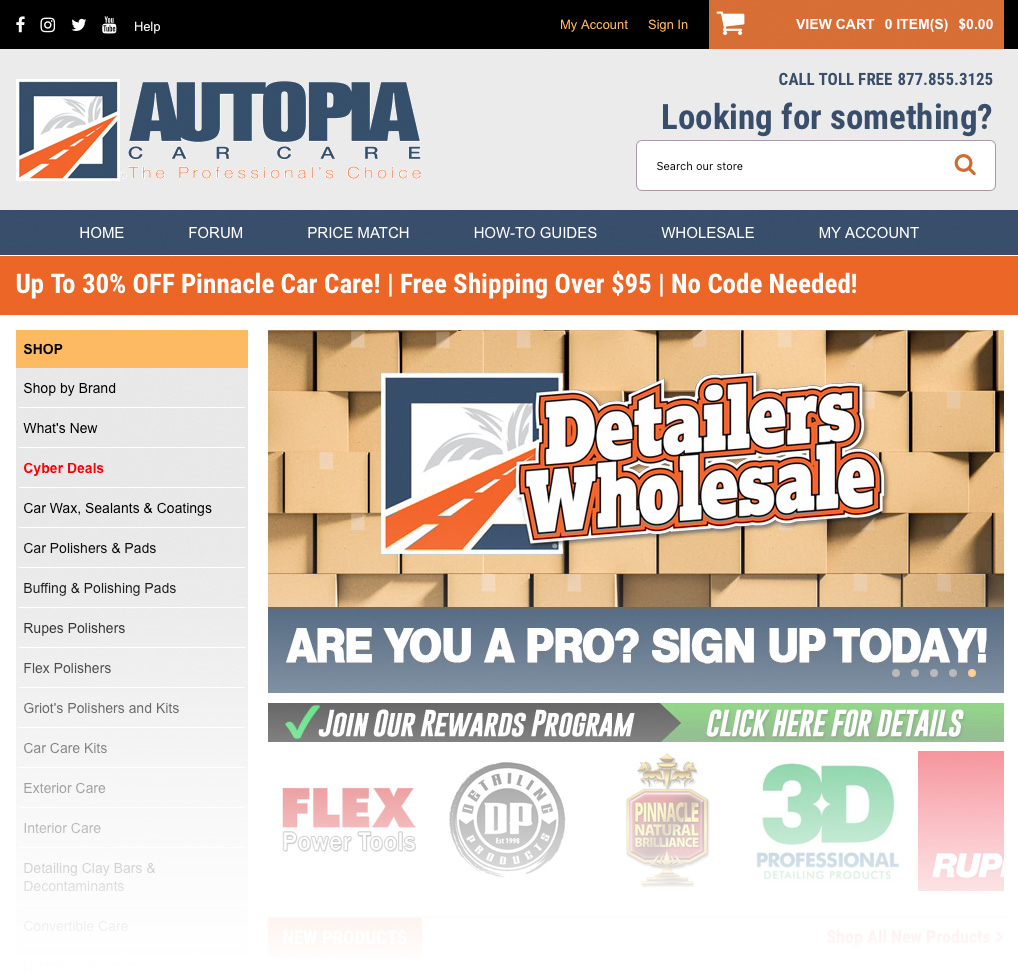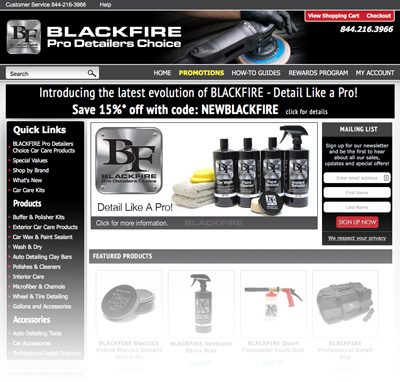 Brands We Carry.
The companies below are just a sample of the we carry. Remember our motto: The best products at the lowest prices, along with superior customer service. We work with a lot of great car care companies to provide this service to you. Whatever floats your boat, we've got it. You won't find the selection or value that we can offer. And, we'll have it delivered right to your front door.